Eugene Moran
On a mission to Bremen, German in November of 1943, tail gunner Eugene Moran's B-17 was hit by enemy fire. S/Sgt Moran couldn't bail out because his parachute was shot full of holes. He rode the tail to the ground where it crashed into some trees. He spent four months in a German hospital, but he survived.
Erwin KoszyczarekIn
February of 1945, two B-17 bombers collided over Graz, Austria. The tail gunner of one of the B-17s, S/Sgt. Erwin Koszyczarek, fell 28,000 feet in the severed tail. He emerged unhurt and was taken prisoner.
Federico Gonzales
In January of 1945, Federico Gonzales was a pilot of a 398th Bomb Group B-17 whose wing was shot off over Dusseldorf. He was unable to bail out of the spinning plane and fell 27,000 feet. He was pulled alive from the wreckage. Everyone else died.
On a mission to Leipheim, Germany in April of 1944, Merle Hasenfratz was the tailgunner in a 392nd Bomb Group B-24. The aircraft was hit by anti-aircraft fire and broke in two. Hasenfratz and two two other crew members were trapped in the tail and fell 18,000 feet to the ground. Hasenfratz was the only survivor. He had shrapnel wounds to his legs and an eye.
Ogwyn George
Sgt. George was the tail gunner of a Sunderland flying boat that was shot down by German fighters near Sylling, Norway in April of 1940. He survived a fall of 1,000 meters in his turret and was pulled from a snowbank alive by three Norwegians who had seen him fall.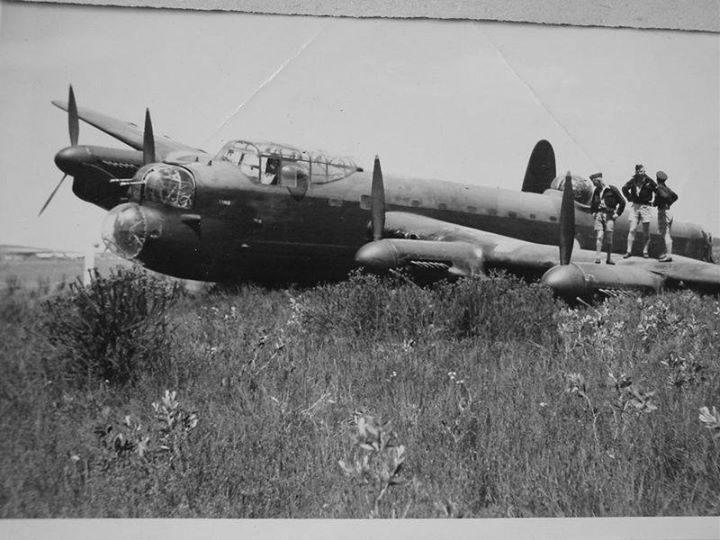 Olen Cooper Bryant
Bryant was the group navigator on a 485th Bomb Group mission to Regensburg, Germany in February of 1945. On the return trip from the target his B-24 was hit by enemy anti-aircraft fire in the #3 engine. The aircraft turned to the left and collided with another B-24 in the formation. The aircraft were at an altitude of about 17,000 feet at this point. Bryant fell an estimated 10,000 feet into the mountains near Chiusaforte, Italy. He landed in deep snow. His fall had been observed by two gunners, who dragged him down the side of the mountain in a makeshift stretcher constructed from one of their parachutes. Bryant suffered neck, back, pelvic, and facial injuries but survived.
Arthur Frechette
In December of 1944 Frechette was the navigator of a 301st Bomb Group B-17 that went down on a mission to Castelfranco, Vento, Italy. Hit at 25,000 feet by flak, the aircraft went into a spin and Frechette was unable to get out. He was blown out of the aircraft when it exploded and fell unconscious, hitting on a snowy incline just as he regained consciousness and tried to open his parachute. Badly injured, Frechette crawled toward the smoke billowing up from the wrecked aircraft. It was near there that he was found by a German soldier from the flak battery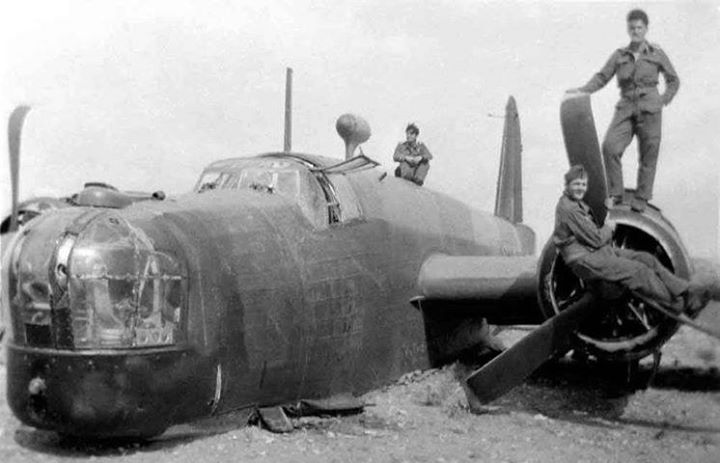 Paddy McGarry
In January of 1944 Flight Lieutenant Thomas Patrick "Paddy" McGarry was a navigator on a 35 Squadron Halifax bomber on a mission to Germany. About halfway between Hamburg and Magdeburg the bomber was attacked by night fighters and set on fire. The bailout order was given when the aircraft was at about 13,000 feet. McGarry jumped and pulled his ripcord, but nothing happened. He fell into a wooded area where his fall was broken by the branches of fir trees. He fell on Monday night and did not awaken until Wednesday morning. His survival was aided by unseasonably warm temperatures. After days in the woods McGarry was able to crawl a mile or so to a road where he found help. It was Sunday before he was discovered.
http://www.greenharbor.com/