If there's one thing America does well, it's hosting airshows. With air show season just around the corner, we take a look at some of America's best air shows:
1. Sun 'n Fun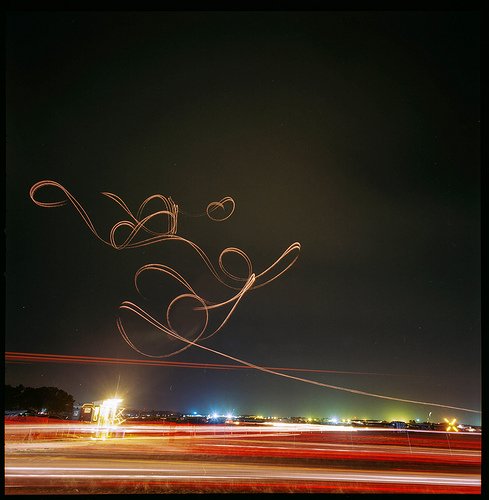 Photo Copyright Robb Hohmann/Flickr/
April 1-6, 2014
Sun 'n Fun is the biggest aviation event in Florida. It lasts an entire week and attracts pilots and aviation enthusiasts from around the world. As the first large air show of the season, it's a popular one, attracting more than 200,000 visitors each year. In 2014, Sun 'n Fun will celebrate its 40th anniversary with the Navy's Blue Angels. Sun 'n Fun visitors also witness a spectacular night air show with pyrotechnics and fireworks.
2. Vectren Dayton Air Show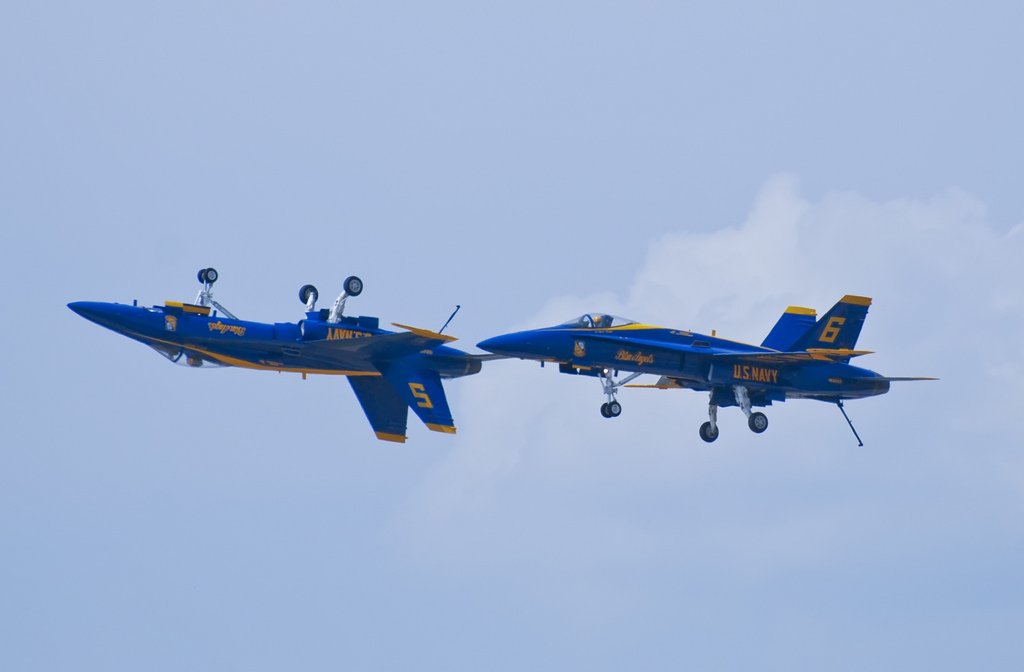 photo copyright Rob Higdon/Flickr
June 28-29, 2014
As the home of the Wright Brothers, the Vectren Dayton Air Show draws large crowds. And with names like The Blue Angels, Patty Wagstaff and Team Aeroshell, the Vectren Dayton Air Show showcases some of the best air show performances in the world.
3. EAA AirVenture (Oshkosh)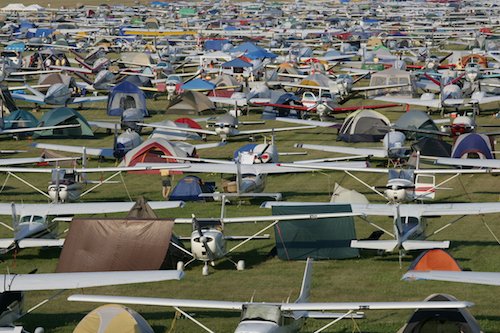 Photo Copyright EAA Airventure
July 28- August 3, 2014
EAA AirVenture, know as "Oshkosh" to pilots, is easily the most attended air show in the United States. It's got it all: Daily air shows, a night air show with fireworks and pyrotechnics, warbirds and flying cars. At Oshkosh, you'll find seminars and exhibits, performances from famous singers and musicians, and even a Theatre in the Woods. Many pilots enjoy flying in and camping with their aircraft. For aviation enthusiasts of all kinds, it's the only place to be at the end of July!
4. Reno Air Races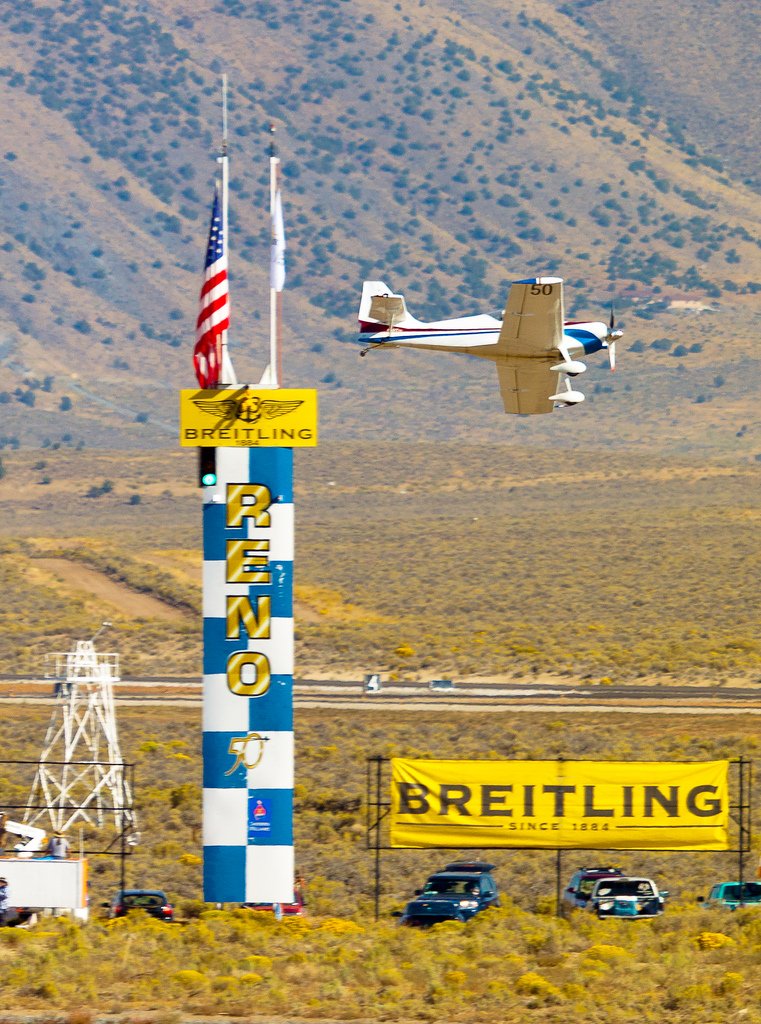 Photo Copyright Dwain Christensen/dhcphotos/Flickr
September 10-14, 2014
The competitive nature of its participants and the intense roar of aircraft engines zooming past make the ChampionshipAir Races at Reno different from your average air show. There are six racing classes, a display of static aircraft and an air show with both military and civilian aircraft. Reno draws crowds of around 200,000 each year.
5. Miramar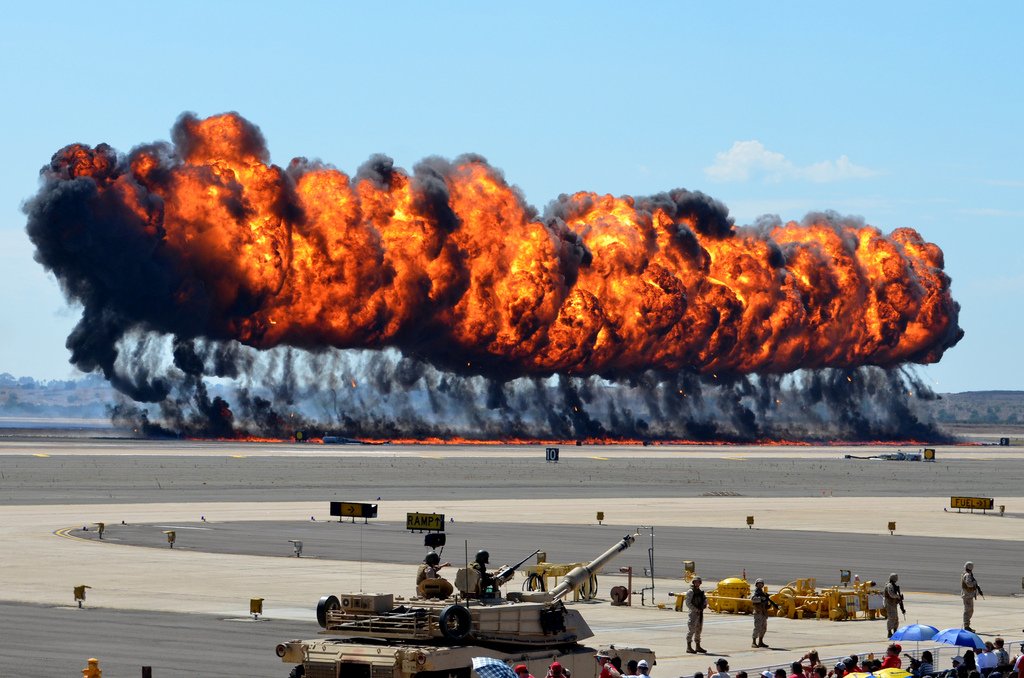 Photo Copyright Jose Ybarra/Flickr
October 4-5, 2014
Perhaps the most impressive display of pyrotechnics comes from the "Wall of Fire" and daily explosions that are part of the Marine Air-Ground Task Force (MAGTF) at the Miramar Air Show in San Diego, California. During the day, these special effects are part of a demonstration of the Miramar Explosive Ordinance Team. But that's not all you'll see at Miramar. Miramar always impresses with a popular line-up of air show performers like Chuck Aaron's Red Bull Helo, Sean Tucker's Oracle Challenge and the Patriots Jet Team.