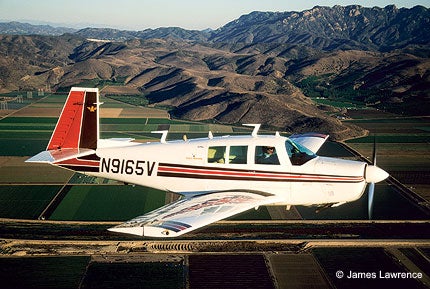 For some, flying alone is the only way, and for others...
By Bill Cox on www.planeandpilotmag.com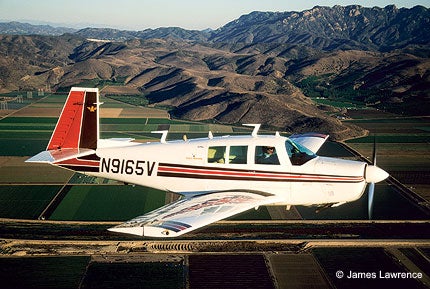 Like most new pilots, I began my career renting airplanes and flying with as many friends as I could to mitigate the cost. By today's standards, the rental rates were a mere pittance, but to a pilot new to the wonders of the sky and eager to learn more, it was frustrating to let money stand in my way. I was always looking for interesting ways to expand my horizons. 

In those days, I'd do anything to fly. Working at Douglas Aircraft as an engineer as my day job and writing at night, I scraped together a few bucks, $3,700 as I recall, and purchased a Globe Swift, the first of six airplanes I was to own. When the family budget barely allowed me to pay the Swift's hangar but not buy fuel, I found other ways to fly. 

I befriended a local Mooney/Maule/Grumman-American dealer in Long Beach, the most successful in the world for all three marquees, and delighted in ferrying a seemingly endless chain of new airplanes from Texas or Georgia back to the West Coast, sometimes stopping in Wichita.

I also became friends with local dealers for Piper, Cessna, Bellanca, Commander, Aerostar and anyone else whose checks were good, and I delivered airplanes domestically from pretty much anywhere they were to somewhere else they needed to be. 

Eventually, of course, that wasn't enough, so I landed a typical, aviation-bum, part-time job with a company in Florida, Globe Aero Ltd., delivering airplanes overseas. Through the late '70s, '80s and '90s from my base in California, I ferried any model someone was dumb enough to trust me with the keys to, everything from Conquests, Cheyennes, Caravans and Jetprops to Cherokees, Centurions, Mooneys and Bonanzas. It was often incredibly long hours and sometimes hard work, but it was fun and exciting flying. The pay wasn't that bad (if you ignored the risk), and I got to see much of the world on someone else's nickel.

Fortunately, in all that time, I only busted one airplane, a Piper Lance bound for Nairobi. The engine threw a rod over the Ogaden Desert of Ethiopia, only 400 miles from my destination, and I somehow found a spot flat enough to let me walk away from what was left of the airplane. I can only attribute my good fortune to a combination of luck and the fact that I had two German shepherds thinking good thoughts back home in Long Beach. 

There were a few other emergencies here and there, a double engine failure in a Crusader over a small dirt strip in Gabon, frozen landing gear on a Mirage in Canada and a few other stupid pilot tricks, but miraculously, I never damaged another airplane. It truly was a miracle, so help me, Ernie Gann. 

But there was nearly always something missing. Another person. The vast majority of my flights were flown solo. That's no big surprise on international trips with ferry tanks in the airplane, as the ferry permit nearly always forbids any passengers while operating with fuel in the temporary cabin ferry tanks.